Introduction
Empowerment, respect and support are central to Working Well. These values shape and drive our relationships with our colleagues, partners, stakeholders and the clients we support.
As a charity we provide a range support to the local community. As a team, we support each other to deliver and succeed, placing equal value on every aspect of the organisation.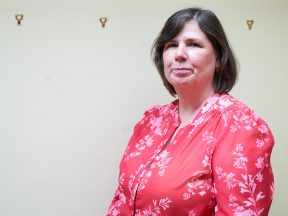 Helen
Chief Executive
Helen is chief executive of Working Well Trust, working with with the rest of the staff team to ensure that the Trust achieve its goals. This is a wide ranging job covering everything from staff recruitment, fundraising, working with our partner organisations and meeting our contractual and legal obligations.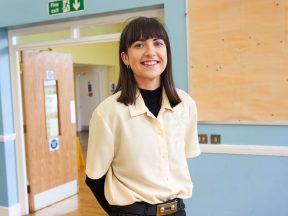 Lisa
Operations Director
Lisa is responsible for managing the charity's day to day operations. This includes managing and supporting the team to develop and deliver their projects, building relationships with key stakeholders and reporting to commissioners.
Sifa
Finance Manager
Sifa manages the Trust's finances including audits, financial and management accounts and to keep accurate and up to date records of the Trust's financial activities. Advising the Board of Trustees and Chief Executive on financial performance and provide advice to assist the development of the Trust.
Jason
Communications Officer
Jason is the Communications Officer a role that sees him overseeing both the Internal and External Communications of the Organisation. From creating Newsletters to managing Social Media platforms, Jason ensures Working Well Trust's message is being heard across all channels.
Working Well Trust Enfield
Charlotte
Enfield Lead
Charlotte is the Enfield IPS team lead, having started off as an Employment Specialist within Working Well Trust. Charlotte manages the Enfield team, who support clients to find meaningful employment, that enhances their wellbeing.
Innes
Employment Specialist
Innes is an Employment specialist with the Enfield IPS team. Innes supports clients to find meaningful paid employment following the IPS approach and enables his clients to maintain their wellbeing whilst working. Innes is part of the South Locality clinical team in Enfield.
Jane
Employment Specialist
Jane is an Employment Specialist based in the Early Intervention Community Mental Health team in Enfield. Jane provides support to individuals with mental health conditions to help them secure and retain employment.
Juliette
Employment Specialist
Juliette is an Employment Specialist for the Enfield team. Using the IPS model, employment specialists support people with mental health conditions into competitive, stable, and valuable employment to positively influence their recovery.
Working Well Trust Kingston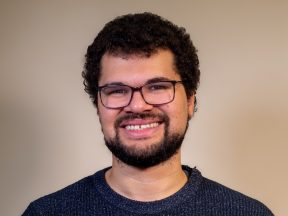 Clem
Employment Support Worker
Clem is an employment support worker in the Kingston branch. He helps clients prepare their CVs and cover letters for job applications, as well as holding practice interviews to help clients be as ready as possible. He also helps clients to find volunteering or educational support to boost job opportunities and readiness. Clem can also work with employers to give guidance and support on maintaining an inclusive and diverse workforce.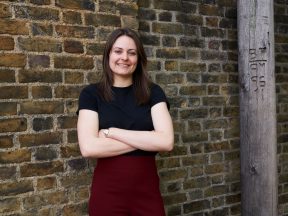 Rebecca
Kingston Team Lead
Rebecca is the Team Lead for the Kingston Supported Employment Service. She supports the team alongside working directly with clients to support them to reach their employment goals. Rebecca is also the Wellbeing Lead at Working Well Trust and is developing a new wellbeing policy to be implemented within the trust
Agnes
Employment Support Worker
Agnes is an Employment Support Worker in the Kingston team. She works with a diverse range of clients and supports them to achieve their employment goals. She helps clients to find and retain paid, voluntary, training and educational opportunities in line with their personal preferences. She also supports with CV-writing, interview practice and engaging with employers on the client's behalf.
Working Well Trust Tower Hamlets
Paulina Zerda-Webb
Employment Specialist
Paulina is an employment specialist within the Bow & Poplar Community Mental Health Team. She supports clients who are experiencing a wide range of mental health conditions into long-term and enriching employment. This support furthers client's confidence in their own capabilities and resilience when entering employment.
Claire
IPS Employment Service Manager
Claire is the Service Manager of the IPS Tower Hamlets team. The IPS team provide employment support for people with mental health conditions, accessing secondary mental health care in Tower Hamlets. Claire supports the team to ensure the clients they work with are assisted into paid employment and receive in-work support when starting their position.
Colin
Employment Specialist
Colin is an Employment Specialist based with the Community Mental Health Team in Bethnal Green, supporting people to find and maintain meaningful paid employment following the IPS model. Colin works to build ongoing relationships with local businesses, as well as working closely with the CMHT, focussing on the individual's strengths and interests to support them into work in an area that best fits for them, and further support to help maintain once started.
Lucy
Employment Specialist
Lucy is an Employment Specialist with the Tower Hamlet IPS team and supports her clients using the IPS approach to find paid employment in line with their personal preferences. Lucy is based with the Isle of Dogs Community Mental Health Team.
Nat
Employment Specialist
Nat is an Employment Specialist co-located in Bethnal Green Community Mental Health Team. He supports clients in finding employment, as well as offering employment support once clients have found employment. Key to this is an individualised plan for each client and engaging with employers to broker job opportunities.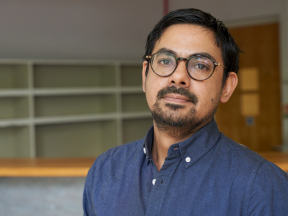 Hassan
In Work Service Lead
Hassan, is the service lead for the In-Work Service which aims to help clients to maintain employment as key enabler to supporting recovery and good mental health and also supporting employers to effectively support and manage staff impacted by mental health challenges by sharing and supporting the use of best practice guidance. The service lead involve managing and having overall oversight of the service to ensure its quality and effectiveness, line managing staff and supporting a caseload of clients and employers.
Ash
Employment Retention Specialist
Ashleigh is an Employment Retention Specialist in the In-Work Service, which provides advice, support, and guide people with mental health conditions who require help to retain their employment, aiding conversations between them and their employer. Ashleigh aids people to return from sick leave, provide support interventions, and help to resolve workplace issues. The role of ERS role also involves aiding employers and enabling them with all the information needed to facilitate a supportive workplace.
Ryan
Project Coordinator
Ryan has overall responsibility for the management and co-ordination of the Working Well Resource Project which researches and provide advice to a range of professionals and employers on helping people with mental health issues move out of low paid work.
Karen
Senior UpSkill Worker
Karen is the Senior UpSkill Worker and Service Lead. Upskill works closely with people to find opportunities in education, volunteering, social or employment related activities. The services work flexibly to support people looking to engage in community activities or gain new qualifications, skills experience or employment.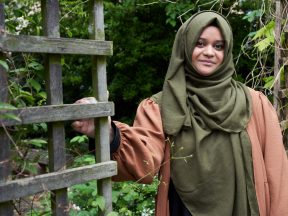 Sakina
Peer Support Worker
Sakina is a Peer Support Worker at Working Well Trust, supporting clients by researching for great opportunities in the local area of Tower Hamlets or in areas that they would like, by looking for voluntary work, courses, and training that leads them to paid employment, or just helping them with upskilling, help with confidence building and so they can realise they have full potential in finding something supports their recovery.
Zabeer
Peer Support Worker
Zabeer is a Peer Support Worker, working within the UpSkill Team. In this role Zabeer supports individuals who have been affected by emotional or mental health issues to gain a sense of independency and steering and supporting them in the direction which is most appropriate for them. Part of this role also is to promote and reach out to individuals who are over 50 years of age living within the E3 Bow area.
Business and Social Enterprises
Faisal
Business Advisor
Faisal is the Business Advisor in Tower Hamlets. He provides support and guidance to clients wanting to explore self-employment, start a business or need help with developing their existing business. He also offers clients advice around funding opportunities, business planning, budgeting and networking.
Arif
Commercial Lead Worker
Arif is the Commercial Lead Worker at Sew and Support, and responsible for commercial work production including supervising commercial level clients. Sew and Support provides training and upskilling in sewing and textiles, allowing trainees grow in confidence, expertise and express their creativity.
Ninara
BAME Peer Employment Coach
Ninara is the BAME Peer Employment Coach and her role involves developing new connections within the BAME community, supporting client's progress towards finding and sustaining employment, working with employers to provide links to resources, networks, and opportunities within the local community and connecting client needs with our employment specialist service.
Angela
Trainer at Sew and Support
Angela is the Trainer at Sew and Support, training and supporting clients to learns new skills in textile and design. Sew and Support provides training and upskilling in sewing and textiles, allowing trainees grow in confidence, expertise and express their creativity.
Brett
Trainer and Head of Commercial Operations
Brett is the Trainer and Head of Commercial operations at Access Print and Design. Access combines commercial business and graphic design training. Through the enterprise, clients are able to take a unit based graphic design course and supported by Brett. Trainees are supported step by step to develop all the basic skills needed to progress onto more commercial projects.
Careers & volunteering
There are many opportunities for people from all walks of life to work and volunteer wat Working Well Trust.

For more information on current opportunities, follow the link.
Read more