About
In-Work Support exists to help employees impacted by mental health challenges to maintain their employment, as a key enabler to supporting their recovery and mental health. Along with supporting employees, we also prioritise equipping employers with the tools, support and awareness to effectively support and manage staff with mental health support needs.

As a solution orientated and objective service, In Work Support engages all stakeholders in a collaborative and constructive way to help staff impacted by mental health challenges to stay well and in-work.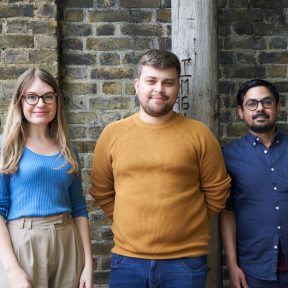 How does the service support employees?

Where possible, we hope to liaise directly with the employers on behalf of a client, with a view to us increasing understanding of the client's mental health profile (including signs & triggers) to understand what system of support could be implemented to help manage their return in a safe, structured and sustainable manner.  
As a service we adopt flexibility in our approach so that we can led by the client's needs and preferences. For instance, clients can request our support to help facilitate communication and engagement with their employer, including draft letters and attending meetings. 

How does the service support employers?

From the outset of engaging with any organisation, we look to understand any and all issues from an organisational perspective. In the first instance, we are keen to explore whether the service can complement any internal approach to promoting good staff mental health. 

Our work with employers also includes delivering free mental health awareness training and working with line managers to strengthen their mental health literacy. As Working Well as an organisation is integrated with adult mental health services, we can also support businesses to obtain information to help facilitate informed decision making around effective systems of support but ensuring these are aligned with operational business needs. 

When engaging with employers, it is essential for the service that we ensure that any recommendations that we put forward reflect operational constraints and pressures. 

Is there a financial cost for engaging with the service? 

If you are a resident of Tower Hamlets, there is no cost to engaging in the service. 

We can work with individuals and organisations outside of Tower Hamlets for a small fee, on a case-by-case basis. To discuss further please get in touch. 

How does IWS remain impartial as a service?

As a service we seek to support both employees and employers, acting where possible as a mediation service for employers and employees to resolve any issues in the workplace.

Is the service confidential?

The service is completely confidential.

Does IWS offer any support beyond 1-2-1 support?

IWS runs a Facebook group for clients of the service, which is routinely updated with advice and support around employment and mental health. The service also runs regular live Q&A sessions for clients to learn more about issues and themes relating to the service.

What happens if a client is unhappy with the service?

At Working Well Trust we aim to provide a quality service.  However, if you are unhappy with the service you have received or how you were treated by Working Well staff you have a right to complain.  All complaints will be treated with the utmost seriousness and we aim to resolve any problem as quickly as possible.  The Working Well Trust's complaints procedure is applicable to clients, staff, trustees, other organisations or individuals. 

You can access our full complaints procedure here.
Our impact
Find our more about the impact Working Well has had on clients and stakeholders.
Clients supported to retain employment last year…
0
I realised I could do so much better with my life than endlessly jumping from one job to the other without doing what makes me happy. Today, I am so proud to say I have a clear sense of direction and now I am putting my wellbeing first before taking any decisions. WWTrust really pumped my confidence, and I wouldn't have had the guts to make decisions which are right for me without their intervention.

My last past five months was plagued with personal tragedies. Thankfully, with the support of Access, I am again on the path of self discovery on personal fronts, as well as my training. My confidence is returning to normalcy, and my DTP training is progressing steadily. I thank all the staff for all their assistance during turbulent periods.

I had not worked for many years and my confidence was on the floor, I thought that no employer would ever consider taking me on. My first meeting with Upskill gave me a huge confidence boost and helped me to see that I had skills that an employer would want and that I just needed help getting job ready.

I suffer from Bipolar Disorder and long term, ongoing anxiety. Before meeting Working Well I believed I was not ready for employment. However, with reassurances, I became able to consider two positions with the NHS and with his help I applied for them. He also gave me benefit advice by letting me know about permitted work and then sourced the right kind of positions for me. I am now looking forward to the jobs outcome.

The Peer Support has been a great help. Thanks to the weekly discussions I'm able to unload my concerns and get the needed help where possible. For example, I have got help in getting direction to further my studies and even a little financial support.

The care, support, representation provided by WWT at a crucial time helped me feel reassured and alleviated the pressure of stress I was experiencing…they really helped my employer to understand my needs.

I have been speaking with… and she has told me how supportive you have been with her work difficulties, it's clear having the support from yourself is really helping, in particular, to validate her experience of poor treatment.