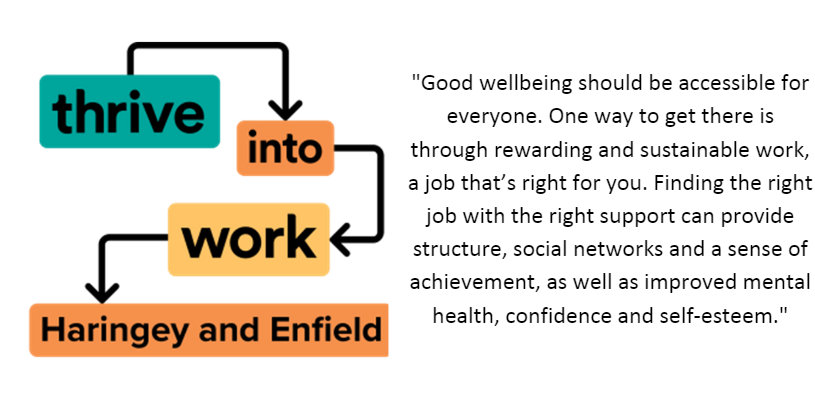 Thrive into work is a free voluntary service which aims to support our participants find meaningful and competitive employment, underpinned by a place, train and maintain approach to employability for people in Enfield. By joining Thrive into Work we'll match you with a dedicated Employment Specialist who can give you:
One-to-one support to suit your needs and employment goals.
Support and collaboration with your health care team to help you manage any difficulties.
Help talking to your employer about your needs at work.
Regular and ongoing in-person, phone or virtual support.
Up to four months of in-work support to help you sustain work.
Am I eligible for this service?

To join the programme, you must:

*Be an Enfield resident
*Be over 18 years old.
*Registered with a local GP Surgery.
*Be unemployed.
*Have a defined or self defined health condition.
*Have an entitlement to public funds.

You can opt out of the service at any time, if you don't feel it's right for you.

How do I access the service?
For more information why not consult our Welcome Brochure

If you want to find out more you can fill in our online referral form here